DocuCopies.com Donates $1,000 to the Little Miss Hannah Foundation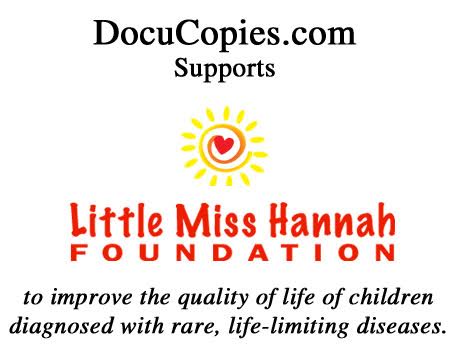 This month DocuCopies.com proudly supports the Little Miss Hannah Foundation, a non-profit in Nevada which works to improve the quality of lives for children diagnosed with rare, life-limiting diseases, children in hospice care and children with other complex and undiagnosed medical problems.
They do this through providing grants for medical equipment and supplies, advocating and fundraising for research, and direct support to the children and their families.
For more information on their organization and how you can help make a difference in a sick child's life, please visit them at www.LittleMissHannah.org.
---