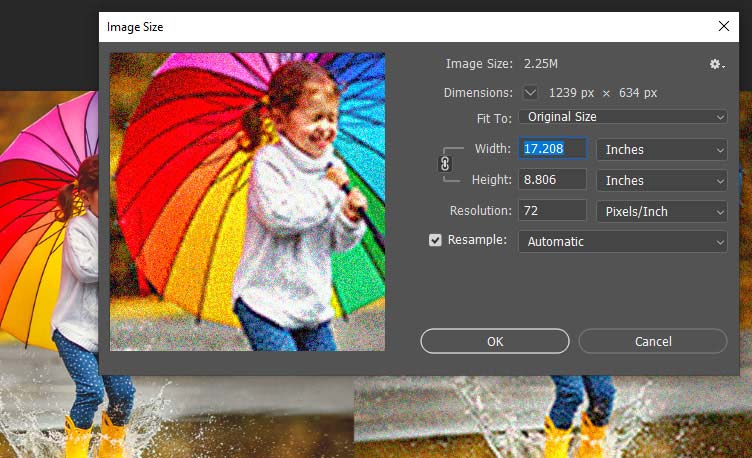 Image Resolution
8.5x11 Pixels Per Inch
•

Dots Per Inch

Resolution, also known as DPI (Dots Per Inch) when printed, or PPI (Pixels Per Inch) when displayed on screen, is the number of individual color dots that fit into a 1-square-inch space.

Generally, the more pixels per inch in your design, the more detail captured and the sharper the resulting image. This makes it vital to understand what the image resolution is before printing your files and how different resolutions affect your print quality.
Image resolution is one of the most important things to understand when beginning a print project. Most online printing services have similar recommendations and requirements for quality print production. But not all will warn you if your files are low resolution! Make sure your files are high quality to avoid any expensive disappointments.
First, let's answer some common questions about image resolution and printing:
How many pixels in an inch?
300 Pixels Per Inch (PPI)
is recommended for high quality printing.
This resolution is industry standard for print quality output because it produces a good image while keeping file sizes manageable. For very detailed graphics, you may want to increase your file resolution to 600 PPI. Higher resolutions increase the file size with very little quality increase, so 300 PPI is recommended.
How many pixels is 8.5 x 11?
Print resolution for good quality 8.5x11 printing is 2550px W x 3300px H. For excellent print quality, set the resolution of your 8.5x11 artwork at 3400px x 4400px.
How many pixels is 11 x 17?
Good quality resolution for 11x17 printing is 3300px x 5100px. Excellent quality 11x17 prints at 4400px x 6800px.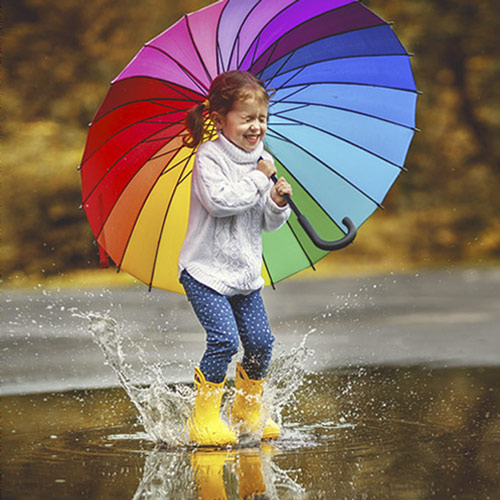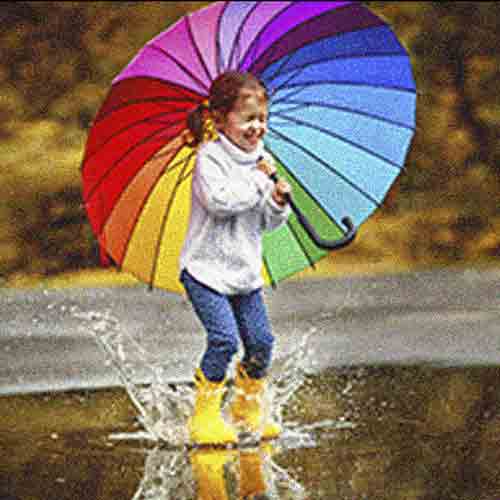 The first photo has excellent sharpness and clarity due to the high resolution. The second image is pixelated and grainy.
Now, let's dig into the differences between DPI and PPI. This distinction is not particularly important for most users, but it's good to understand the difference.
PPI
— Pixels per Inch
Pixels are a single, indivisible dot of light on a computer screen or other digital display. Think of them as the atoms of the images you view, but without any subatomic particles. The more pixels that fit into a square inch, the more clear and detailed the resulting image will be. But different screens and devices have different native resolutions, so this adds a layer of variance and relativity when trying to correllate the pixels per inch in a digital design perfectly with the dots per inch in a printed piece.
DPI
— Dots per Inch
Dots per inch is mostly a print-industry term. A dot is a single droplet of ink or toner, sort of like a pixel for a printer. Professional printing equipment can typically print as high as 1200 DPI, but the human eye cannot see the distinction above 300 DPI. For this reason, it's recommended to design your files at 300 PPI. While the pixel density does not correllate perfectly to the dots per inch, the difference is close enough to where you will not notice on standard-size print pieces.
We've included a helpful chart below showing how many pixels should be in your file for various printing sizes. While you're at it, check out some of our related content on setting up files for print, such as learning how to embed fonts in your PDF.
Print Resolution Size Chart
 
MINIMUM REQUIRED IMAGE DIMENSIONS FOR QUALITY
SIZE
GOOD
VERY GOOD
EXCELLENT
2" x 6"
-
600+ x 1800+ pixels
800 x 2400 pixels
4.25" x 5.5"
-
1275+ x 1650+ pixels
1700 x 2200 pixels
8.5" x 3.67"
-
2550+ x 1101+ pixels
3400 x 1468 pixels
8.5" x 5.5"
-
2550+ x 1650+ pixels
3400 x 2200 pixels
4.25" x 11"
-
1275+ x 3300+ pixels
1700 x 4400 pixels
8.5" x 11"
-
2550+ x 3300+ pixels
3400 x 4400 pixels
8.5" x 11"
-
2550+ x 3300+ pixels
3400 x 4400 pixels
8.5" x 14"
-
2550+ x 4200+ pixels
3400 x 5600 pixels
11" x 17"
-
3300+ x 5100+ pixels
4400 x 6800 pixels
12" x 18"
-
3600+ x 5400+ pixels
4800 x 7200 pixels
18" x 24"
1800+ x 2400+ pixels
3600+ x 4800+ pixels
5400 x 7200 pixels
24" x 24"
2400+ x 2400+ pixels
4800+ x 4800+ pixels
7200 x 7200 pixels
24" x 36"
2400+ x 3600+ pixels
4800+ x 7200+ pixels
7200 x 10800 pixels
24" x 48"
2400+ x 4800+ pixels
4800+ x 9600+ pixels
7200 x 14400 pixels
24" x 60"
2400+ x 6000+ pixels
4800+ x 12000+ pixels
7200 x 18000 pixels
36" x 36"
3600+ x 3600+ pixels
7200+ x 7200+ pixels
10800 x 10800 pixels
36" x 48"
3600+ x 4800+ pixels
7200+ x 9600+ pixels
10800 x 14400 pixels
36" x 60"
3600+ x 6000+ pixels
7200+ x 12000+ pixels
10800 x 18000 pixels
Resell Printing and Earn Credit Back.
Earn 10% back on each job shipped by DocuCopies.com.
Plus free shipping, sales tax exemption and frequent discounts of 10-30% off printing services.
Learn more about printing and design in our
company blog
.
What Can We Print for You Today?
DocuCopies.com features a wide range of printing services. You can use the navigation list or the search bar at the top of the site to find the printing service you want. Here are a few popular ones: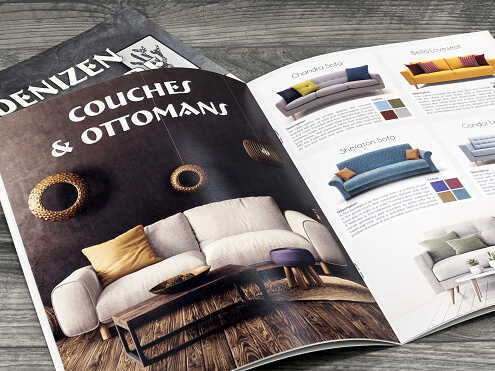 BOOK PRINTING
Our book printing services include Spiral Binding, Perfect Binding, Wire-o Binding, Saddlestitch (Stapled) and Comb Binding, as well as 3-ring Binders.
Order as few as 6 books, or print bulk for up to 20% off.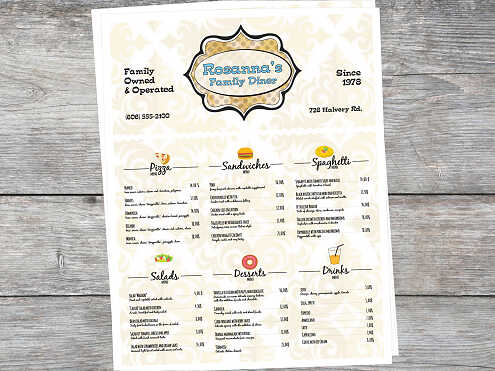 RESTAURANT MENUS
Single Use Menus
Laminated Menus *
Waterproof / Tearproof *
Floor Decals / Stickers
Vinyl Banners, Posters and Clings
* Can be disinfected between uses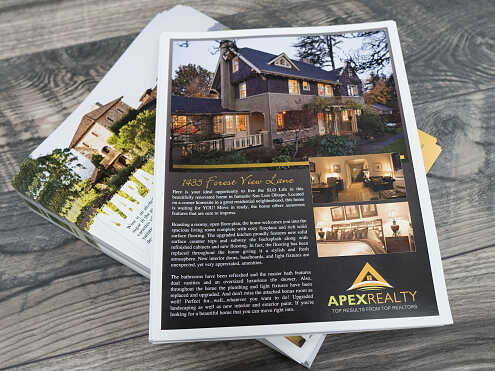 FLYER PRINTING
You need a lot, you need them fast and you don't want to overpay. We've got you covered with high quality, cheap flyers shipped fast. Choose from a wide range of paper weights and finishes as low as 5¢ each.