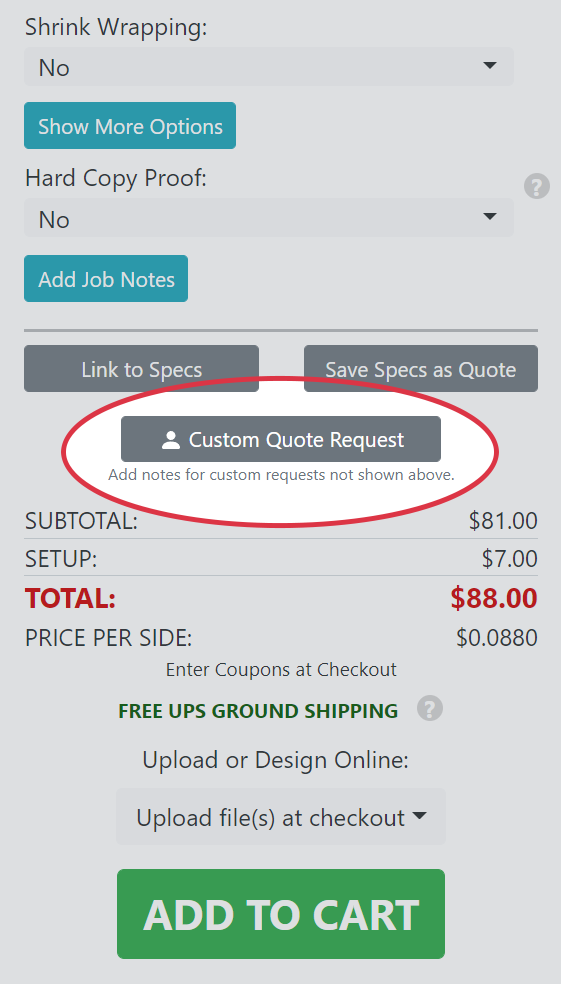 Custom Print Quotes
Most jobs can be calculated on the automated quote/order forms without our assistance. For special requests which are not shown, please follow these steps to get your custom printing quote.
The most common request, Mixed Media (a mix of color and B&W pages), is outlined below. Other custom requests can follow the same process.
How to Request a Custom Quote:
Go to the order form for the product type you want.
For bound presentations, start by choosing your Book Binding option.
Enter the standard job specifications (choose Color for the printing if you're looking for a mixed media quote)
Click

Custom Quote Request

at the bottom of the form and enter your details, e.g. "pages 1-5 print in color, the rest are B&W"
Click

SUBMIT CUSTOM QUOTE

and we will email you the total price or let you know if we need more information.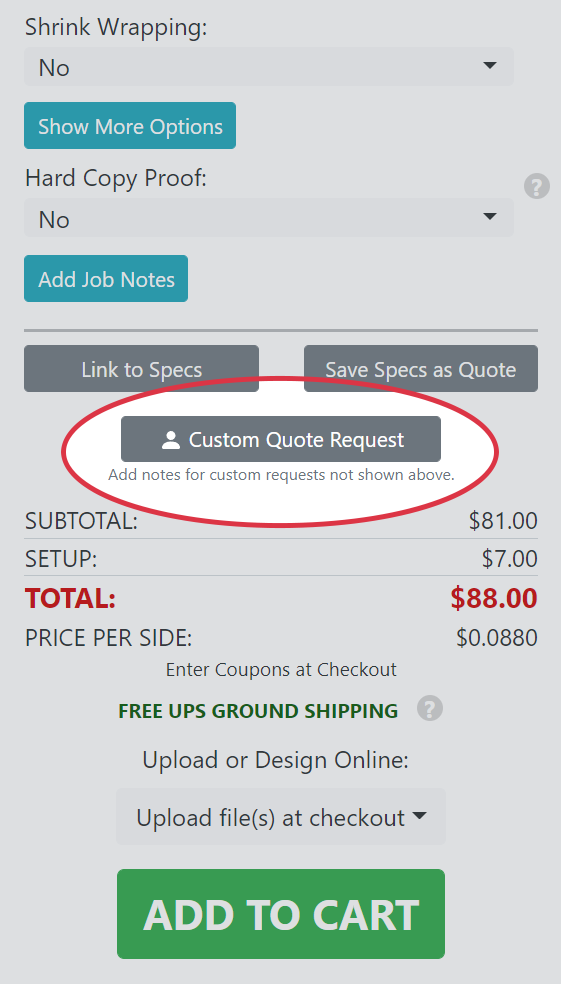 You can also reach us by email at info@docucopies.com or call us at 1-877-222-4842 Toll Free if you have a simple question about available products or services, or if you need immediate attention for an urgent request after submitting the custom quote.
Phone Hours
Monday - Friday / 8am - 7pm CST (6am - 5pm PST)