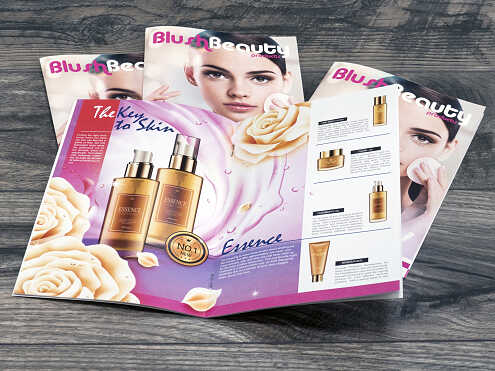 Cheap Catalog Printing
Order custom catalogs for affordable print marketing.
Catalog printing is cheap and high-quality. Printing custom catalogs is a great way to showcase and sell your products and services remotely. We can even mail your catalogs straight to your customers and clients to save you time and money. Order cheap catalog printing online today.
Since the Old West days of Sears & Roebuck, catalog printing has occupied a special place in the history of American marketing and commerce. Despite the emergence of digital media, custom product catalogs can be just as effective in 2023 as 1923. Best of all, marketers can print catalogs cheaper than ever at small and mid-size runs thanks to digital printing.
Choose the binding for your custom catalogs to get started.
Catalog Printing / Binding Options: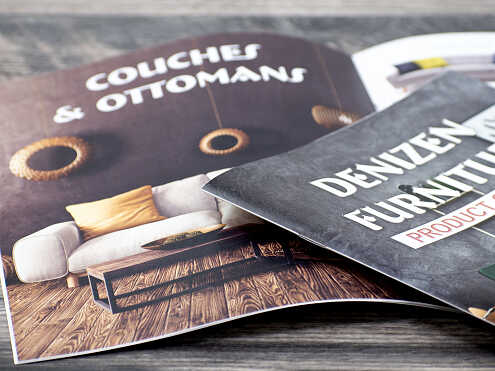 STAPLED / SADDLE STITCH CATALOGS
Stapled catalogs are the most affordable option for cheap catalog printing (up to 20 pages). Stapled booklets can also be mailed without envelopes, which makes these the top choice for catalog mailers.
Perfect binding your catalog creates a paperback, softcover book. These can also be mailed in padded envelopes, and depending on the thickness of your catalog, text can be printed on the spine as well. Use our spine calculator for help.
Spiral bound catalogs are the most durable and affordable option for longer catalogs. The plastic coils comes in a variety of colors: black, white, red, blue, pink and clear.
Wire-o catalog binding uses an attractive metal twin-loop wire to secure catalog pages and covers together. The metal wire comes in a variety of colors: black, white, red, blue, and pewter.