Educational Printing Services
Serving Schools, Teachers & Students Since 1982.
School has changed a lot from when we were kids. But one thing that never fades is the need for printing services and the value of having a trusted partner for all your school printing needs.
For nearly 40 years we've been printing for homeschools, public and private K-12, charter schools, colleges, clubs, sports teams and more. From team rosters and theater programs, to school yearbooks and information brochures, we've done it all.
We're proud to provide oustanding print products and service to support young minds in their quests for knowledge!
Featured School Printing Services
Here are some of our top selling school printing products. Choose from below, or check out the complete list of products and services on the navigation menu.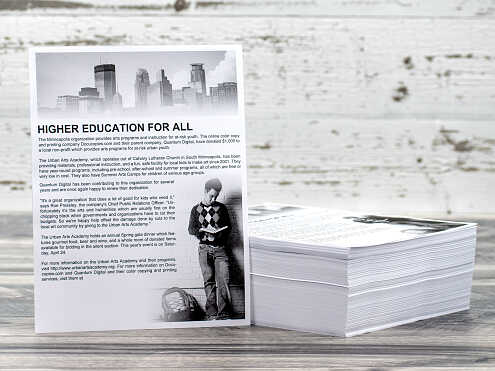 B&W COPIES
Stapled Packets
Folded Brochures
Permission Slips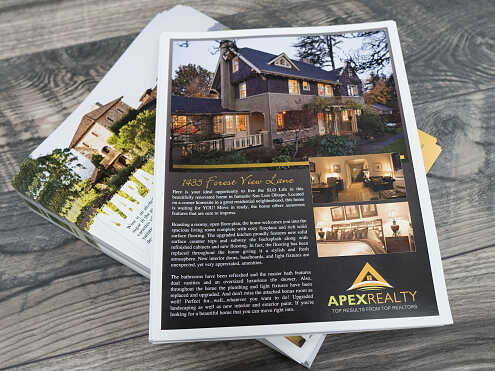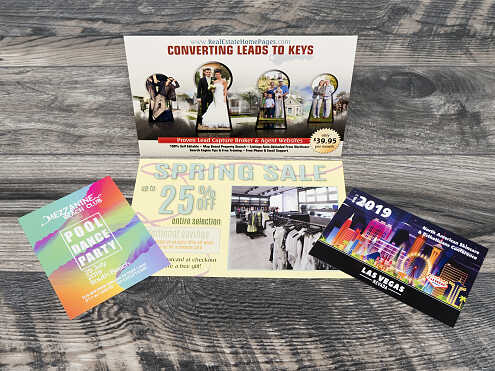 POSTCARDS
Parent Mailers
Flash Cards
Special Events
Schools, Teachers and Parents Love Our Printing Services.
"Thank you for keeping your prices reasonable and the quality of your products high. My students love the books and I never have to deal with a broken copy machine at school. I'll be ordering again for the spring semester."
— Kristyn in New York
"Thank you so much for such a great printing job! Not only did it cost me about 1/2 the price of Office Depot, but the quality was so much nicer and it arrived exactly on time. As a teacher that has to often pay out of pocket for things like this, the price was excellent... but it was also the quality of the job that impressed me!!"
— Christy in Virginia
"This is my second year using DocuCopies.com to print a yearbook job I donate to a small, inner-city Christian school... the quality of the prints from DocuCopies.com is better, and the price of the job is less than the cost of print stock and toners when I did the job in-house."
— Jon in Texas
"I'm just grateful to have an option that is so much less than FedEx Kinkos. I never thought about having copies made and mailed. I found you via Google and I'm thrilled! Our own public school print shop (we are a BIG district) was more expensive."
— Melanie in Oregon
Educational Product Ideas