Professional Booklet Printing and Binding: Videos
We can tout our decades of experience, our low booklet printing prices and superb customer service all day. But when it comes to gaining your confidence in our quality printing, book binding capabilities and attention to detail, seeing is believing. Check out these video demonstrations of some of our most popular book binding services:
Spiral Binding Video
Watch the spiral binding process in action.
Wire-O Binding Video
Watch how wire-o books are assembled.
Perfect Binding Video
You'll be glued to your screen watching how perfect bound books are made.
5 Reasons Why Book Printing Still Matters in 2020
Despite the emergence of computers, tablets, smartphones, e-readers and other electronic media, there will always be a place in society for good old-fashioned books printed on paper. While electronics have their merits, there are many situations where printing books is more suitable than electronic solutions: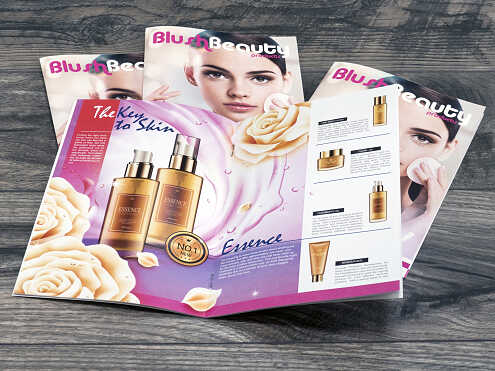 Monetization

Book sellers have more control over their product when there are no digital versions floating around. Printed books offer built-in control over digital piracy since scanning each individual page damages the book and is expensive and labor intensive. Plus, reputable booklet printers will not let customers scan copyrighted content to print books without written permission.

No Setup Required

When you have your books printed, no one has to buy a device, register an account or commit to subscriptions to start reading. This is especially important with training books, technical manuals and other professional uses, because buying devices and onboarding your whole team can be costly and time consuming.

Many Readers Prefer Them

With screens on our phones, fridges, coffee makers and soda machines these days, it's no surprise many people get screen fatigue. Physical copies of printed booklets provide a welcome break from electronic overstimulation.

Digital Gets Forgotten

In a world where everything is literally at your fingertips (tap tap, click click), a lot of content is "easy come, easy go." But a professionally printed and bound book is less likely to be forgotten about than a PDF you downloaded two weeks ago. As for comprehension and retention, there is evidence to suggest that we learn better when we read from printed books than we do from screens.

Book Printing & Binding Grabs Attention

Imagine setting up a booth at a convention, telling visitors about your amazing products and then referring them to your online catalog with a business card. How many sales did you just lose? When you have printed catalogs ready to hand out, you've got a high-grade fishing lure. Your prospect is much less likely to throw away an entire printed booklet than a tiny piece of cardstock. And with the right combination of quality paper, compelling graphics and crisp photos, we know your book printing budget will be money well-spent.