CALENDAR PRINTING
Print your own professional calendars!
*Note: As with all orders, unless you are designing your calendar online, you will be required to upload print ready artwork. This means all parts of the calendar should be uploaded (days / months), not just the photos.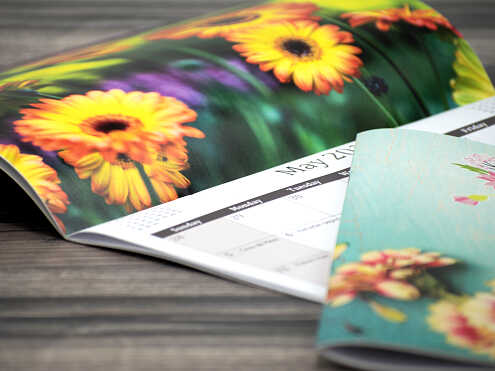 Stapled Booklet Calendars
Staple binding is how traditional calendars are printed. These calendars are printed as a stapled (saddle-stitched) booklet where pages must be in multiples of 4. This type of calendar requires a minimum of 28 pages.
Quote / Order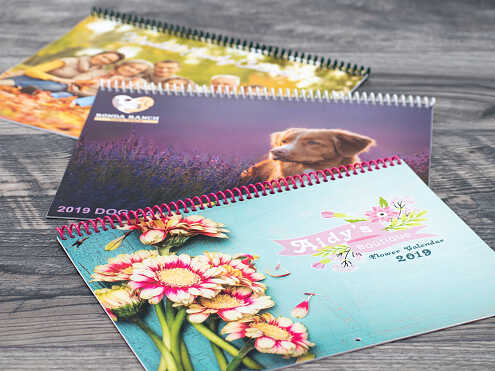 Spiral Bound Calendars
Unlike stapled calendars, spiral bound calendars can be printed with any amount of pages. Making this the more flexible calendar option, although less traditional.
Quote / Order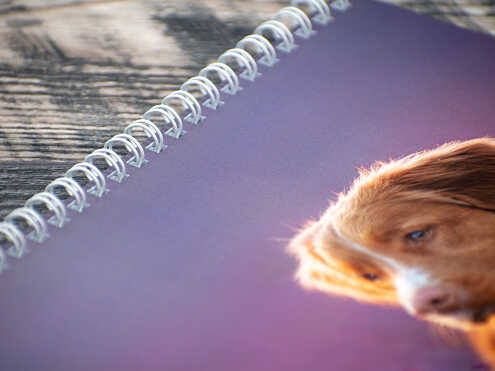 Wire-O Bound Calendars
Wire-O bound calendars are very similar to spiral calendars but are assembled with a metal wire instead of a plastic coil. They tend to lay more flat and have better registration across the gutter / binding area.
Quote / Order