Fast Printing.
Print Quick, Rush Delivery.
Guaranteed On Time.

Life doesn't change pace when we want, but your printing services certainly should.
Rush printing with gauranteed delivery is affordable, flexible and built seamlessly into our checkout system. You can even get a quick look at the rush print prices right on the cost calculator by entering your ZIP code, before you even add items to your cart.
Need Printing Delivered Tomorrow?
Same Day Printing and Next Day Delivery
Order by 12pm CST for Next Day Rush Printing options.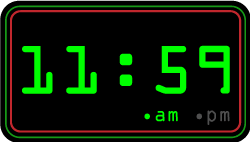 Top Rush Printing Services:
Rush Banner Printing
Los Angeles • New York + Everywhere Between
You just got to the convention hotel and realized you forgot your banner. No sweat! Get banners printed fast and delivered tomorrow. Rush banner printing to Los Angeles, Las Vegas, New York, Chicago or wherever you need them now.
Rush Flyer Printing
Next Day Flyers Available!
Order by Noon CST.
Printed flyers run out, we get it. You're handing them out like hotcakes, then suddenly, the box is empty. Replenish your supply as early as tomorrow with our rush flyer printing services.
Fast Canvas Prints
Art Gallery Opening?
Sell Your Prints Tomorrow!
Everyone loves your art and photography. You could be cashing in on that love. Order canvas prints delivered as quick as tomorrow, and send your new fans home with limited edition prints of your best works.
Fast Printing
Rush Print Production + Express Shipping
Depending on your distance and rush needs, we may rush print production, upgrade the shipping method, or both. Our powerful automated website does the calculating for us and chooses the best option for your quick printing needs.
Rush Delivery Calendar
Our intuitive rush delivery calendar helps you choose the right option to get your printing on time.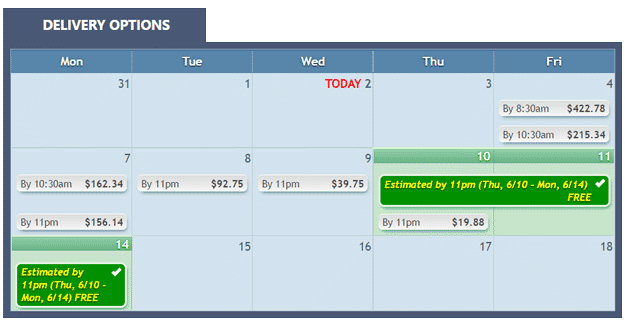 Standard Print Turnaround
Jobs which have no finishing (such as binding, folding or cutting) typically ship in 2-4 business days.
Print services with binding or other finishing typically ship in 3-5 business days.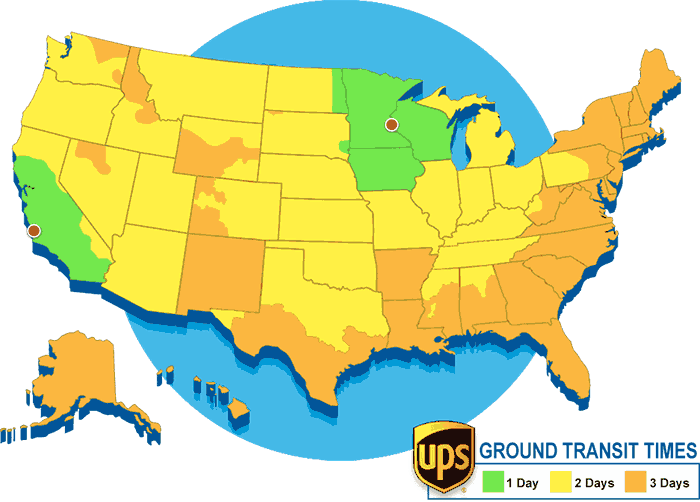 Ground Delivery Times
We ship with UPS, who have an on-time delivery rate over 95% during non-holiday/rush seasons. And, according to this article, UPS roundly beat the other major shipping companies for on-time deliveries during the 2020 holiday season, too.
This helpful map shows the regular UPS Ground Delivery times from our locations to yours.
Rush Delivery Guarantee
We make the on-time delivery of your print job our personal responsibility.
Some printing companies are quick to say, "Sorry, we can't help that our shipping company delivered your job late."
But you will hear no such excuses from us. Once we hand over the job to UPS, it is out of our hands, but our responsibility and guarantee to you is not.
This means we guarantee on-time delivery with our rush print services, or your money back. If your job arrives late and you still have use for the items, we will refund or store-credit the rush services entirely. If you can't use it at all because your event has passed, we will have UPS return your job to us and refund/store credit the job.
Because you deserve that confidence. It's that simple! Ready to print?
Home Page
Printing Services (Categorized)