DocuCopies.com is proud to sponsor St. Jude Children's Research Hospital with a donation for $1,000 and a feature in our website's Charity Spotlight!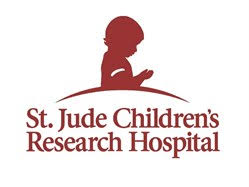 St. Jude in Memphis, Tenn., is a world leader in treating children with cancer and other cataclysmic diseases. Not only do they provide cost-free, life-saving treatment for children, they are also a leading research institute for childhood diseases. Thanks in part to their work, the survival rate for acute lymphoblastic leukemia, which is the most common form of childhood cancer, has climbed from just 4% in 1962 to 94% today!
David Pressley is the founder, president and CEO of DocuCopies.com. As a father and grandfather, he understands the importance of supporting research for cures to childhood ailments.
"Every drop in every bucket brings it closer to the tipping point," says Pressley. "We're thrilled to support St. Jude and look forward to contributing again in the future."
To learn more about St. Jude or make a donation of any amount today, visit them at http://www.StJude.org.
---