TLS Security Setting Update -- This will help you understand what you need to change on Microsoft Internet Explorer 7 or 8. You will only need to change the TLS security setting this one time. Click HERE for a Youtube video of the below instructions.
When using Internet Explorer 7 and 8 on Microsoft Windows XP/Vista and Internet Explorer 8 on Microsoft Windows 7, you might need to enable TLS 1.0 security setting in order to view the secured portions of our website. When using Windows XP, upgrading your Windows operating system to a newer one would allow you to install a newer version of Internet Explorer -- This newer version of Internet Explorer would then enable the newer TLS settings by default.
You will know that your browser is having an issue by the way it interacts with our website.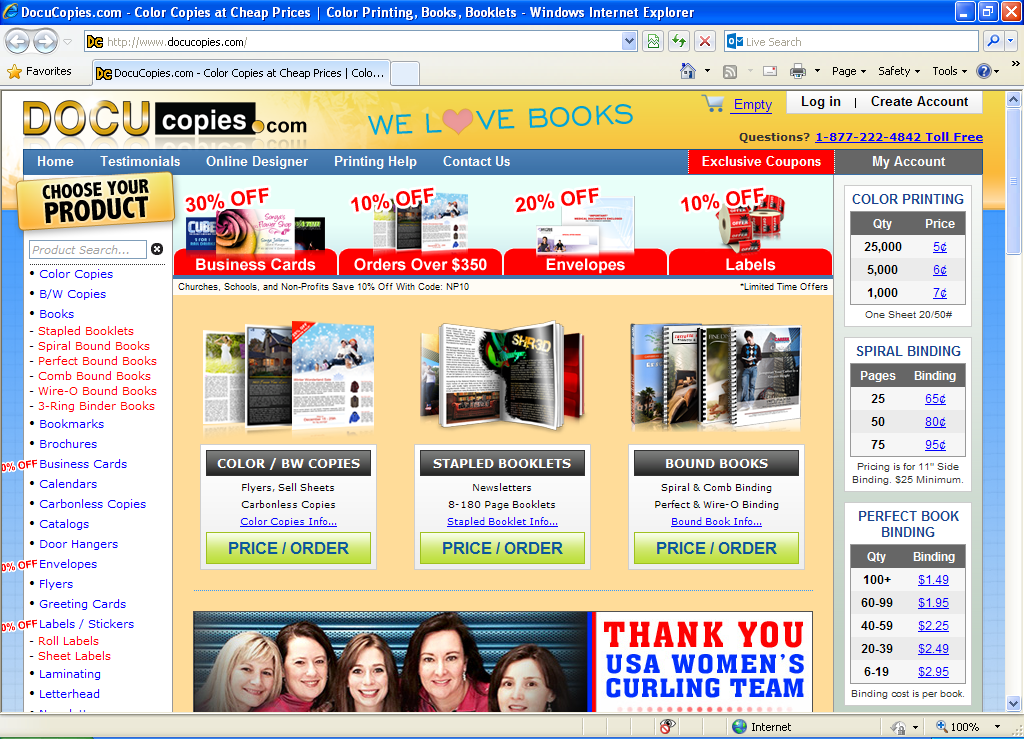 Most of website pages will load correctly until you attempt to access a secured page (such as the account login page or the shopping cart page).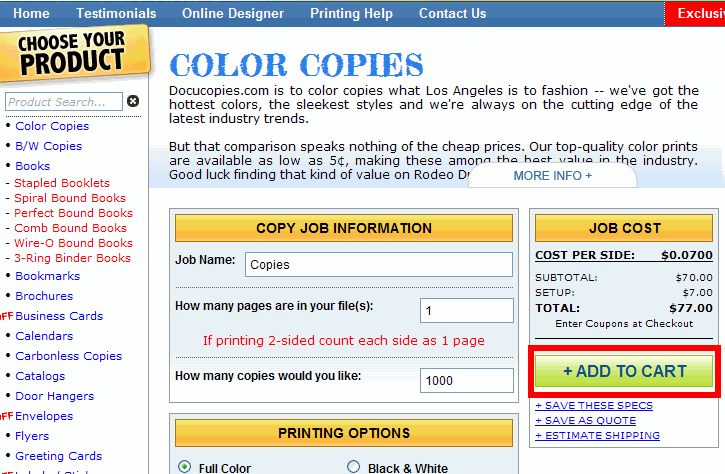 Internet Explorer will show an error message when trying to access the secured pages. The error pages states that "Internet Explorer cannot display the webpage" and has a button to "Diagnose Connection Problems".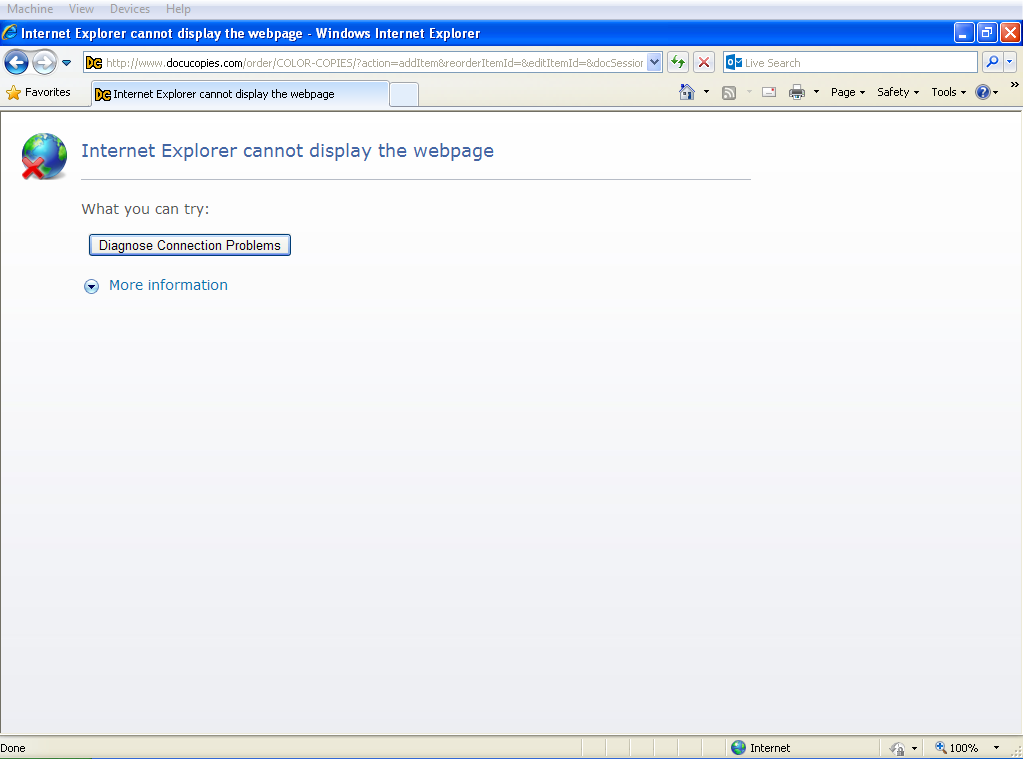 To fix Internet Explorer 7 and 8 without needing to upgrade your Windows operating system, follow the steps below:
1.) Go to the "Tools" menu on the upper right-hand side of Internet Explorer.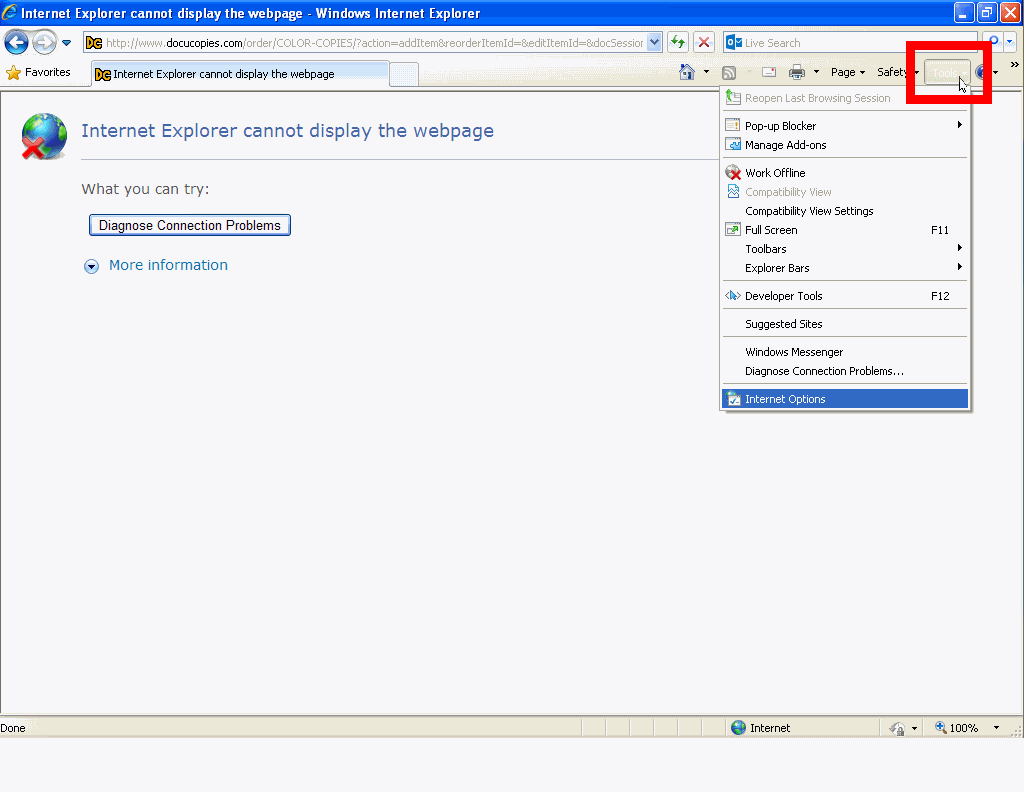 2.) Click the "Internet Options" menu option.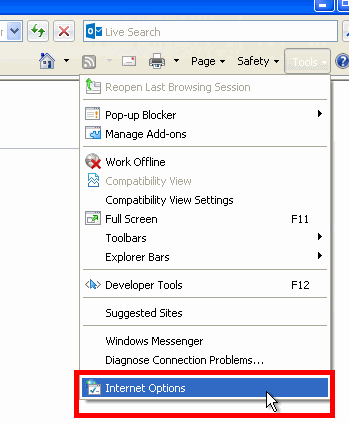 3.) The Internet Options window will display the "General" tab by default.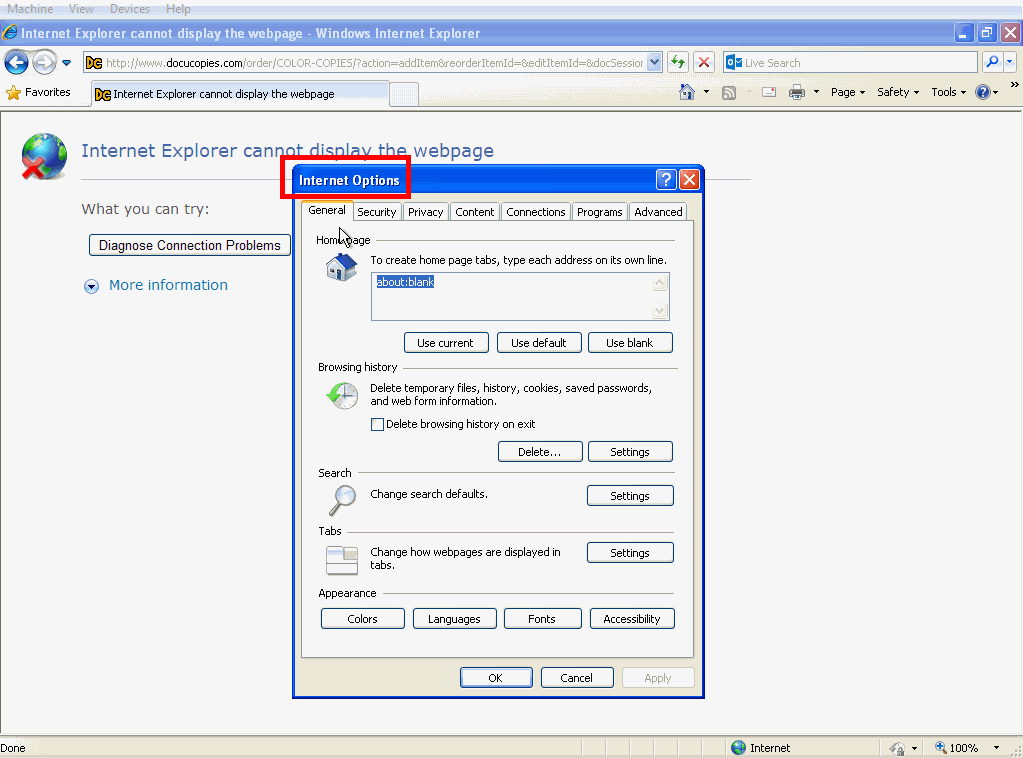 4.) Click the "Advanced" tab at the top.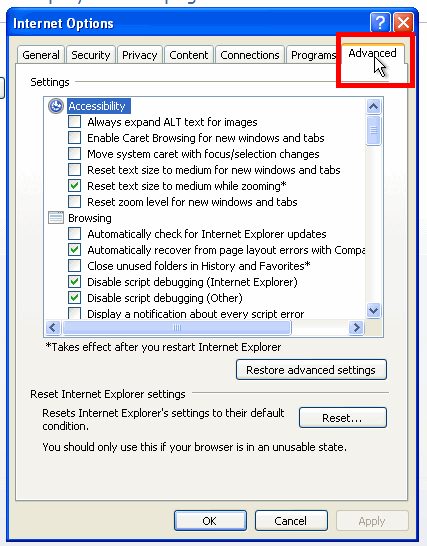 5.) Scroll all the way to the bottom of the list until you find the "Use SSL 3.0" and "Use TLS 1.0" check box options.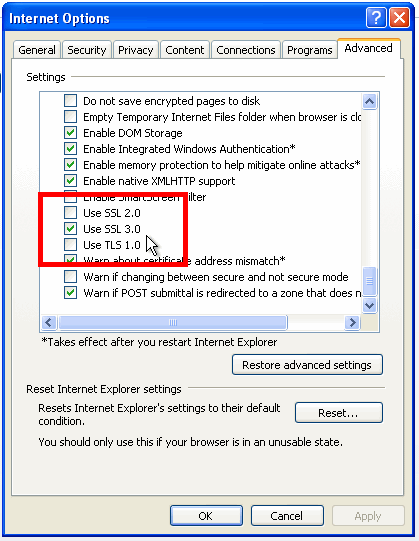 6.) Check mark the "Use TLS 1.0" option. Push the "Apply" button and then the "OK" button to confirm the changes.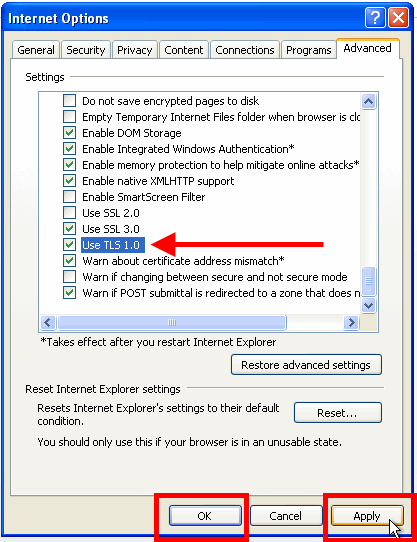 7.) Press the "Refresh" button on the browser and the Docucopies.com secured pages should load as normal.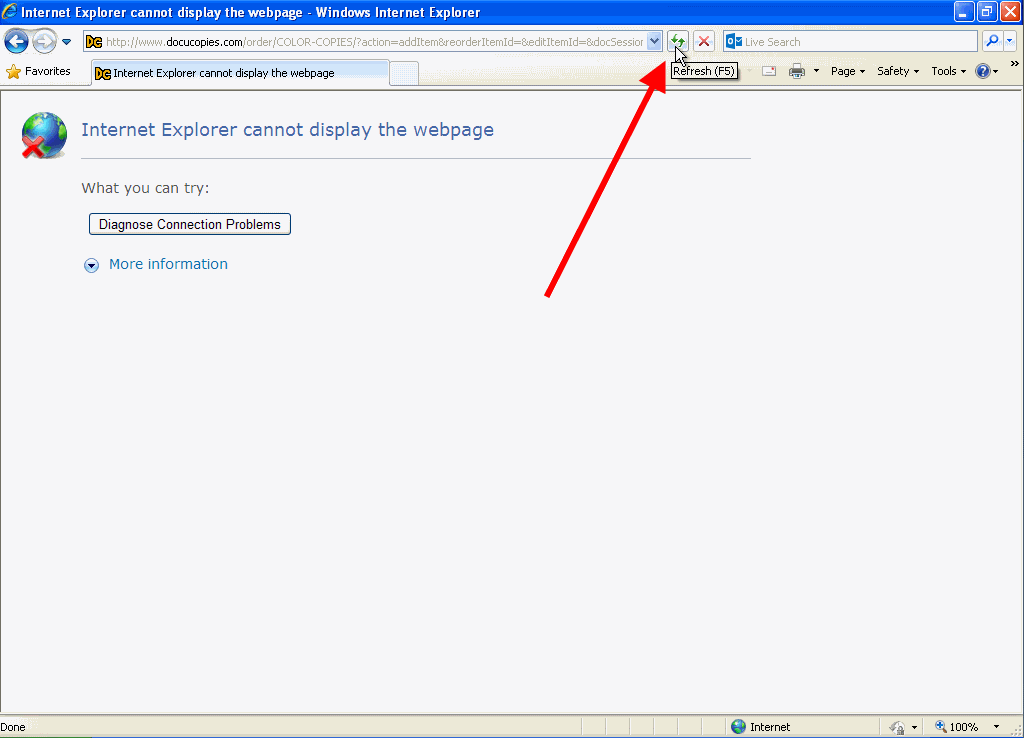 8.) Unfortunately due to the secured page issue, two items are added to the shopping cart. Be sure to delete one of the items before finishing the checkout process.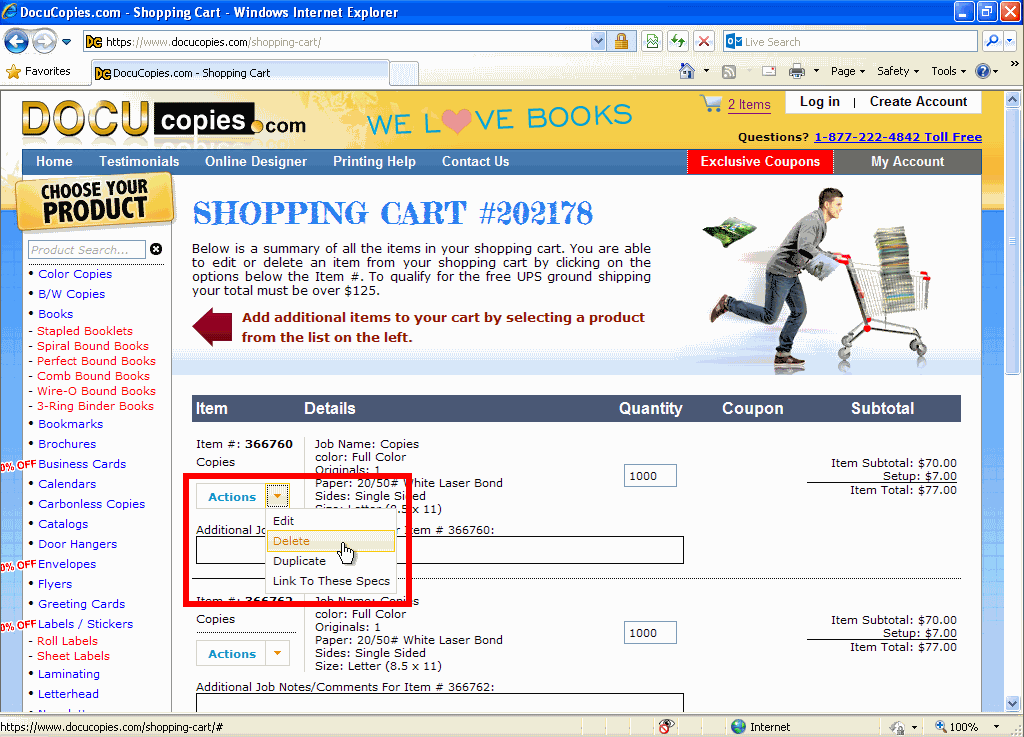 9.) Once the extra item has been deleted, you can continue adding in new items or you can complete your checkout process.